Details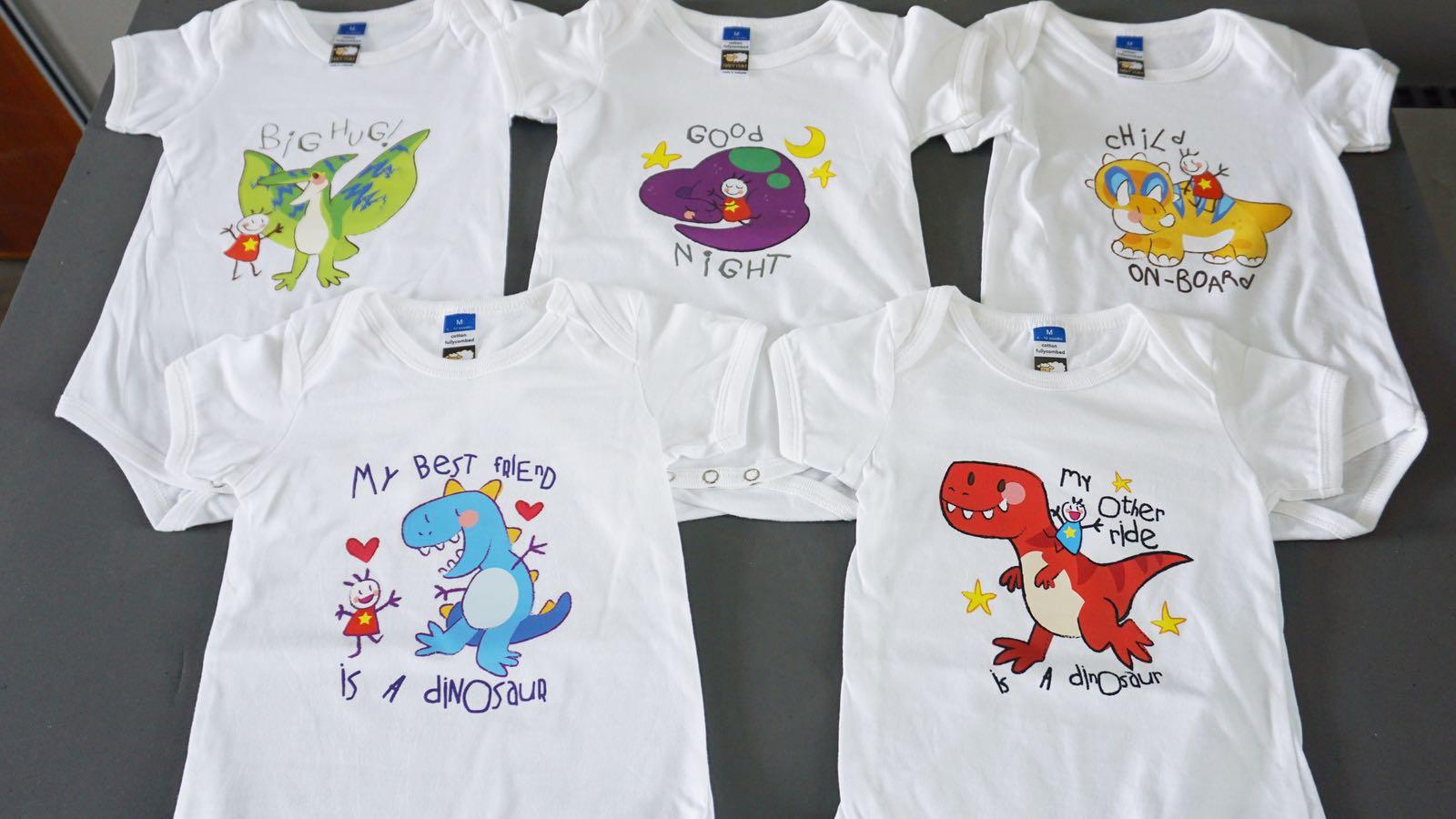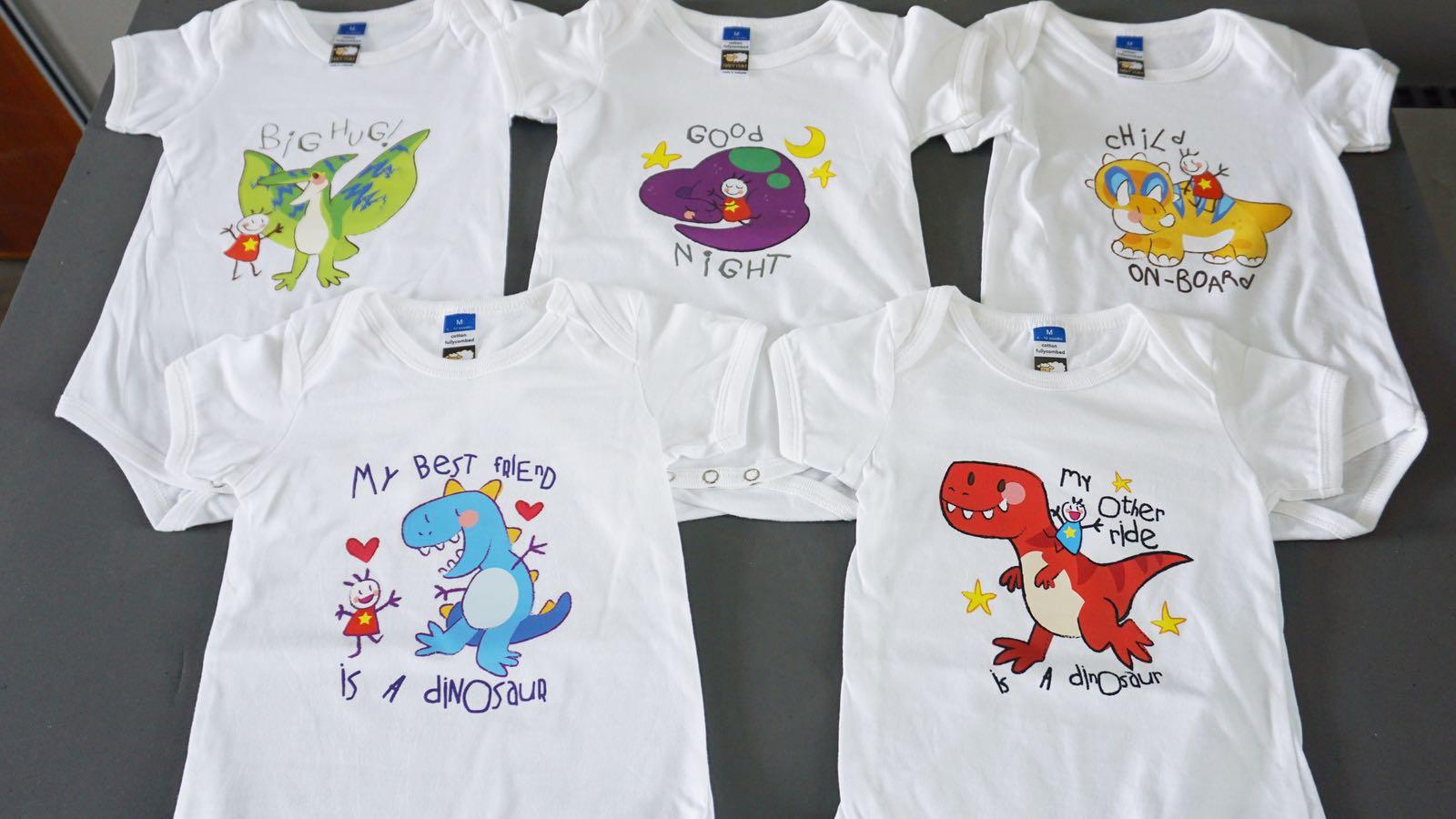 Hello!
We've got great news from our designers, that we've found 3 new friends to match up together with our other 2 buddy dinosaurs from the previous batch.
We now have 5 amazing dinosaur characters for both kids and babies. Pictured here on our basic fully combed white rompers.
We're now introducing from our Doodle Dinosaurs collection (from left to right):
Perry Pterodactyl, Debbie Diplodocus, Trina Triceratops, Alice Allosaurus, and Tony T-Rex!
They're always on an adventure and making new friends.
- The whole Doodle Dinosaur gang can be viewed and purchased here. Ready to go on an exciting excursion with your own little explorers. -
Details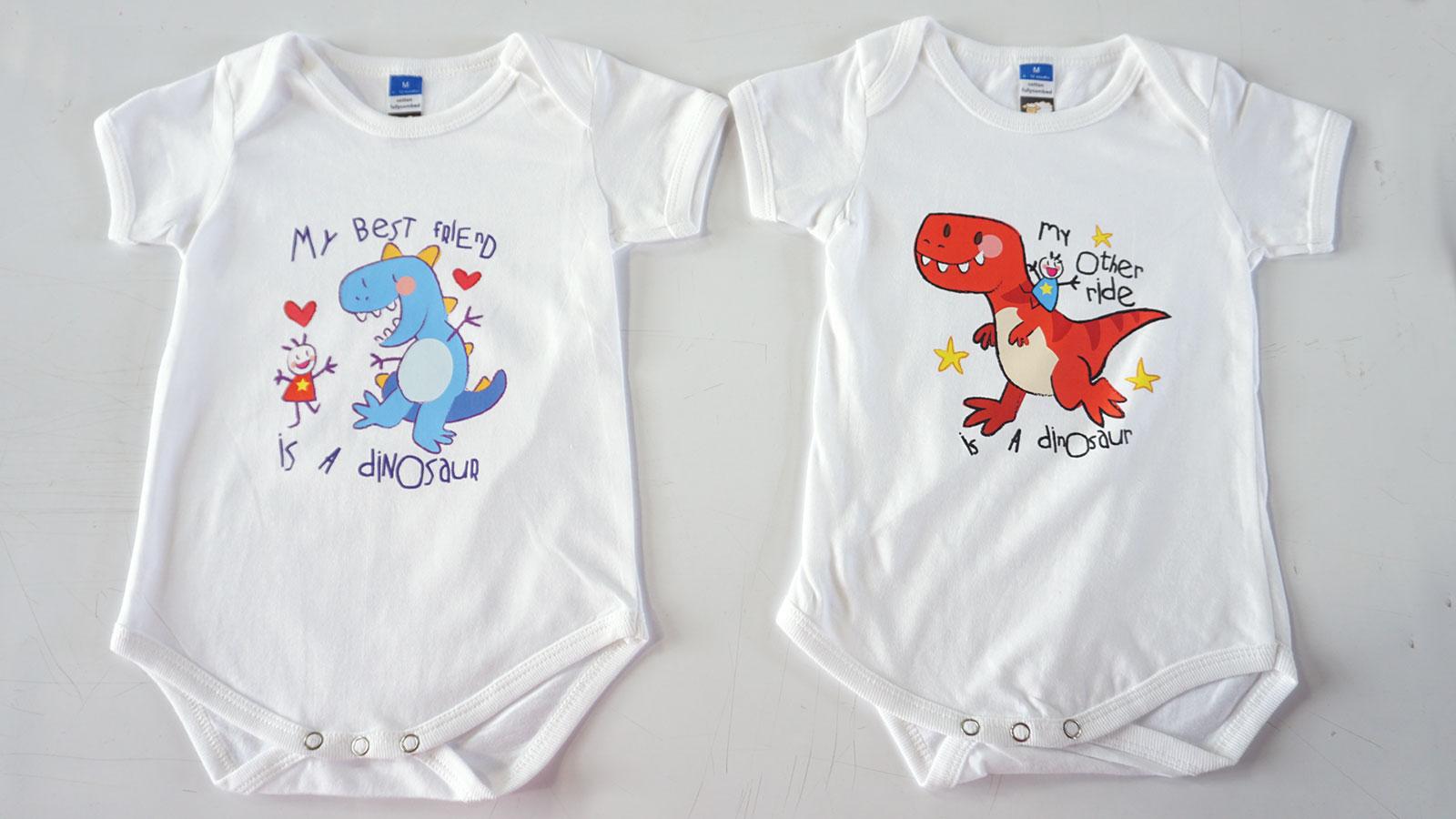 Hello everyone, hope you're having a roaring good day!
We've got exciting news for you. Our designers at HappyBiri just made some prehistorically fresh designs featuring, you guessed it; dinosaurs! Just in time for the upcoming Jurassic World movie launch and for dino lovers all around.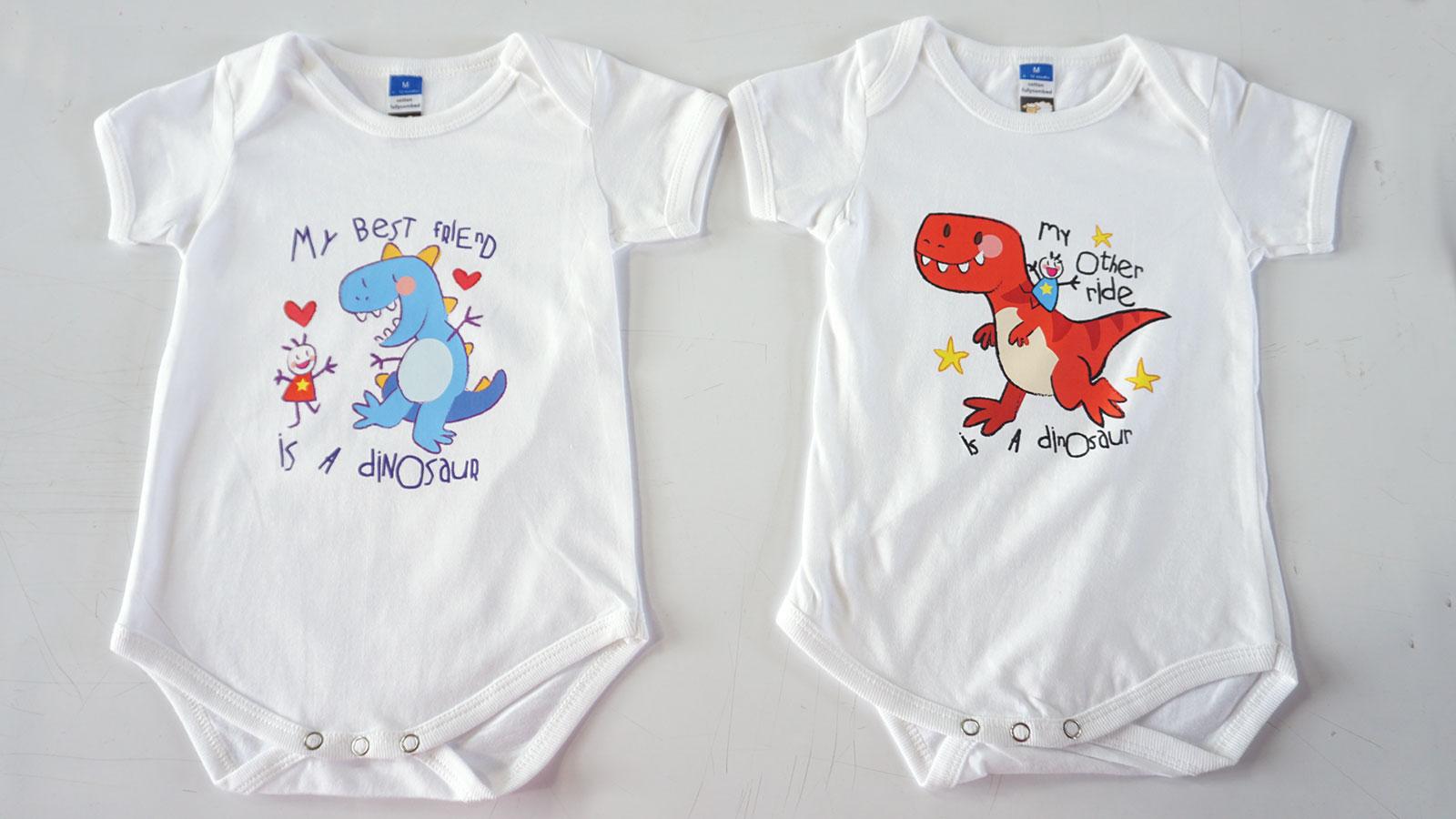 This is made using our HDV6 printing technique and is super easy to apply to your child's rompers or other clothes. Just iron it on to your clothes with the specified temperature, and you're ready to go!
- More designs and dinos are being discovered! Check out what we have unearthed right now in our Dinosaur Series section! -
Details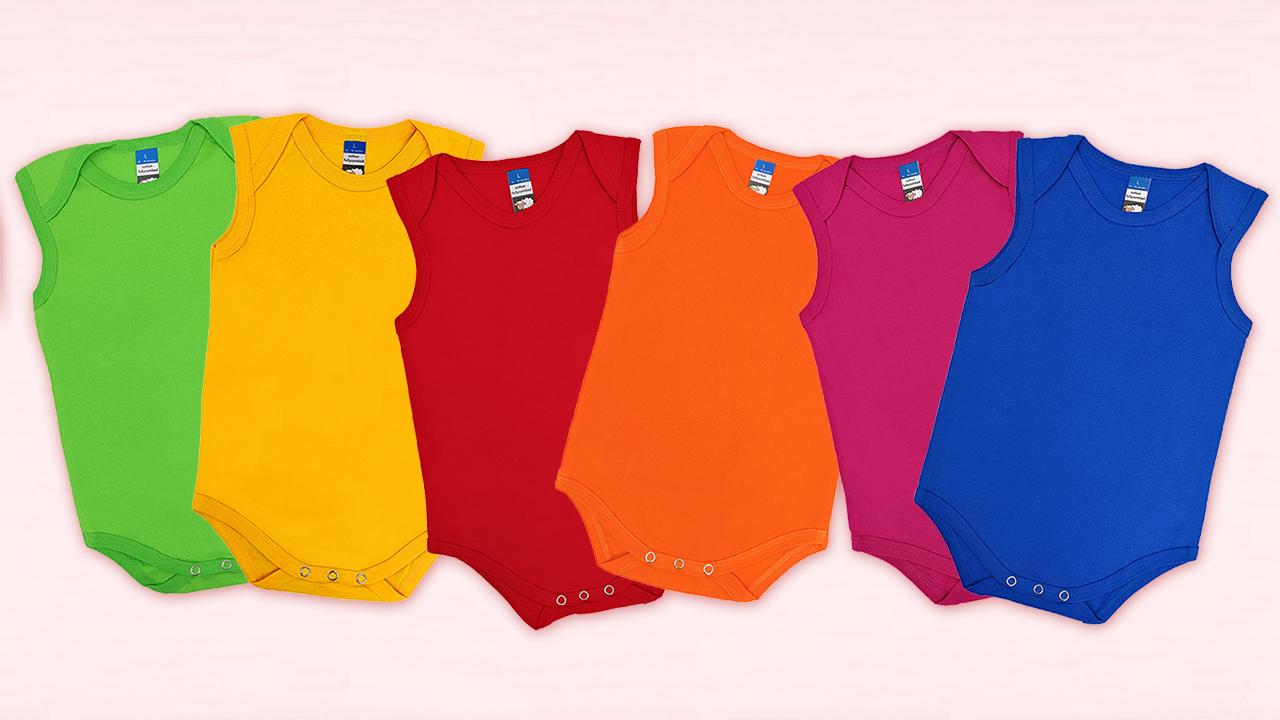 Hello there!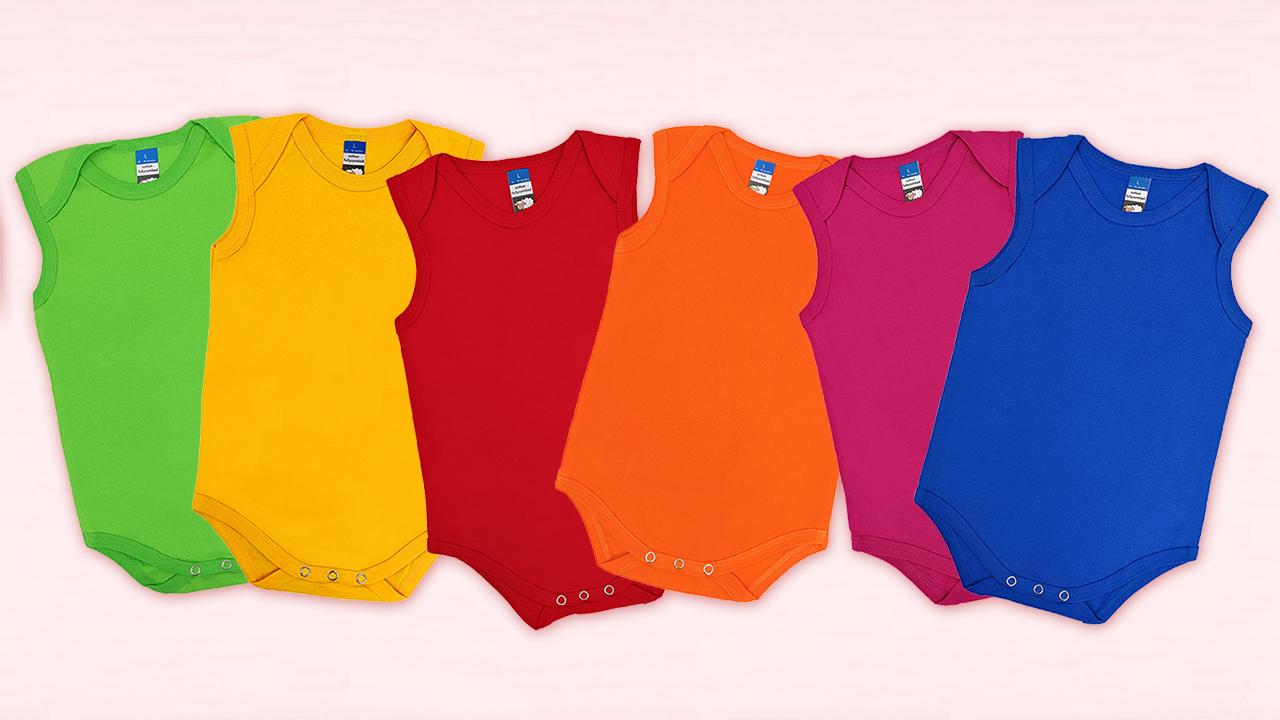 We're introducing Happy Biri's 100% Fully Combed Cotton Singlet Rompers. 
This Romper is different from our other Fully Combed Rompers as we've removed the sleeves when it's those kinds of summer-like days to relax and be cool.
Like all of our baby products, it's made entirely from Fully Combed Cotton, a process where cotton is processed to remove any stray bits of debris, and short cotton fibres to ensure that the material is soft and comfortable. It's widely suitable for those with soft and sensitive skin.
The Singlet Rompers features snap-on buttons at the bottom of the clothes to make it easy for parents to change their baby easily and quickly.
Happy Biri's Singlet Rompers are now for sale at the affordable price of RM5.90 and comes in a wide variety of colours like cotton candy pink, sky blue, apple green, and sunny yellow to name a few.
Details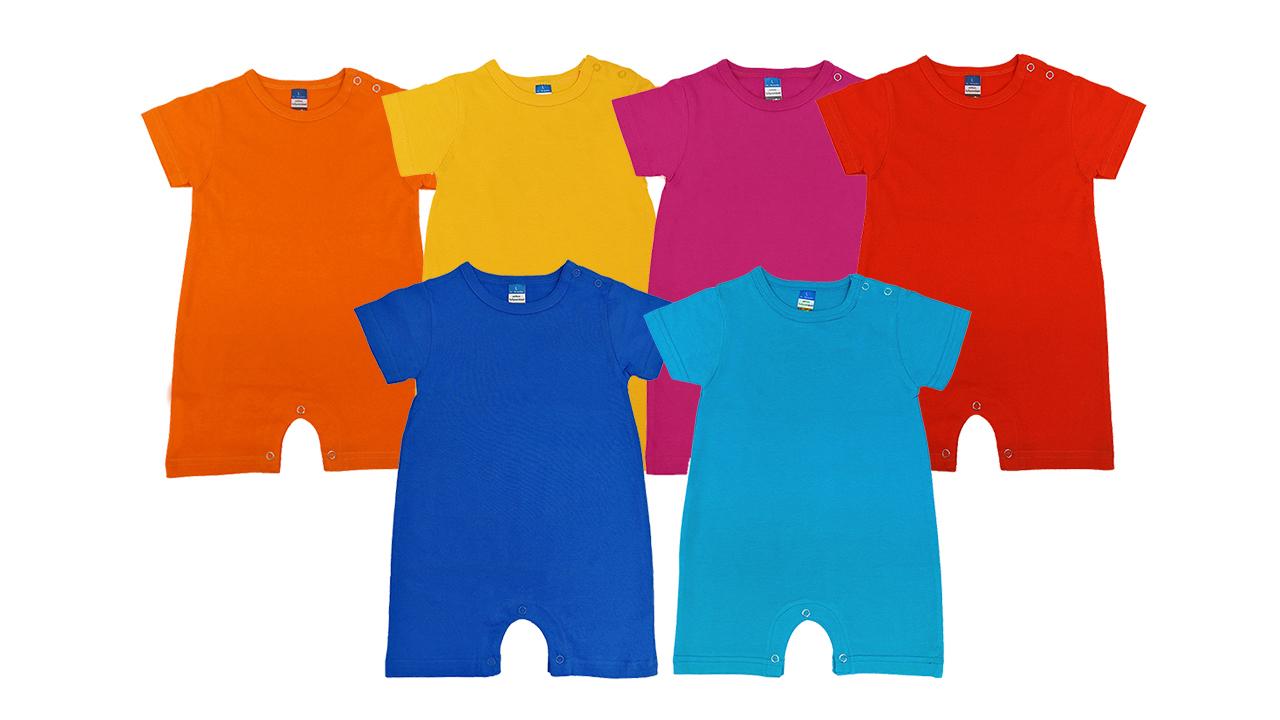 New Vintage Rompers from HappyBiri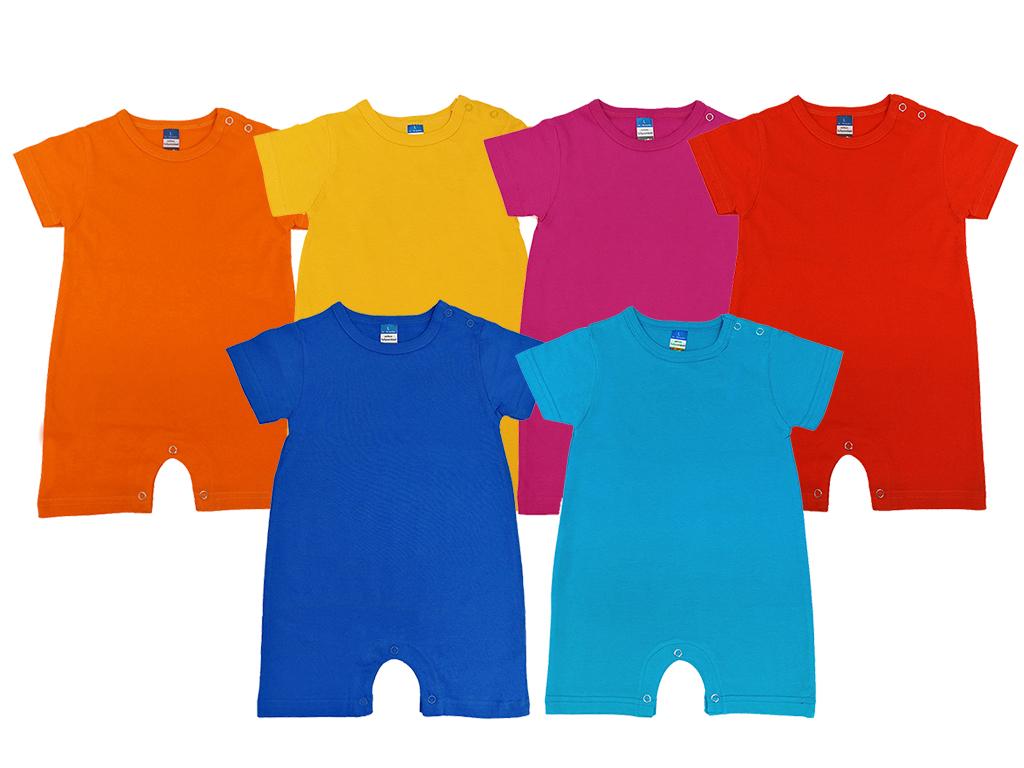 Good morning, afternoon, and evening!
Happy Biri here to showcase our up and coming product; Vintage Rompers!
What makes it different from our other baby rompers? It features short sleeves for your baby's arms and legs, similar to the designs in the 1930's with a modern twist of snap-on buttons at the bottom of the romper suit for easy slip on or off when you're changing your child.
Made with Fully Combed 100% Cotton this fabric is a top choice in the industry and home since it's soft and gentle, especially for babies who have very sensitive skin.
Our Vintage Rompers come in a wide array of colours for you to select from such as:
Sunshine Yellow, Wool White, Awesome Orange, Royal Purple, Navy Blue, Midnight Black, Ribbon Pink, Apple Green, Ruby Red, Sparkling Turquoise, and so much more!
Vintage Rompers now sold at our Happy Biri Store! Take a look!
Details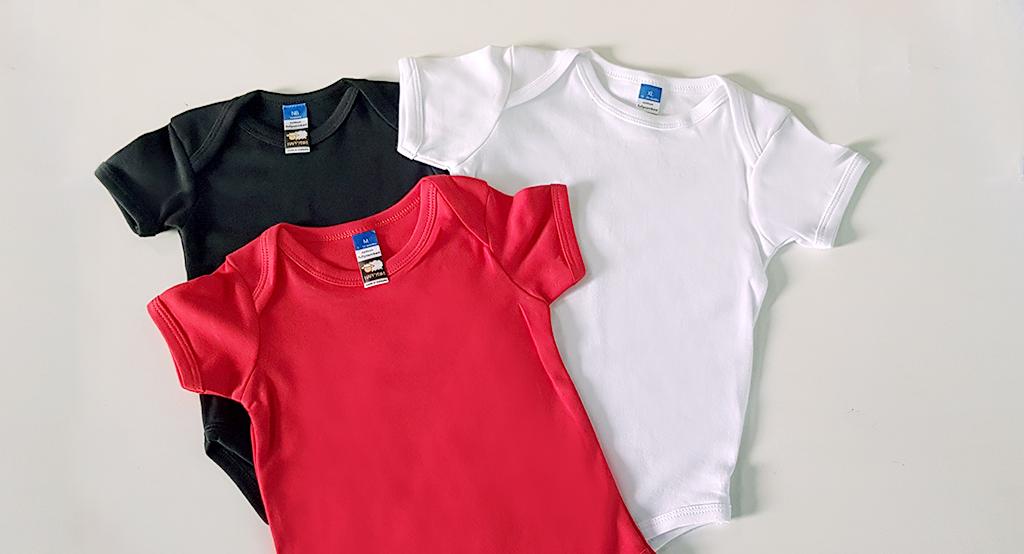 Double Fully Combed Rompers for RM9.90
Hello!
We're here to share about our Double Fully Combed Rompers for your baby. Made entirely 100% cotton fibers that has been combed twice.
What does Fully Combed mean?
Basically, it's what the name states! Cotton that has been through the process of combing via machinery to remove debris, stray and short fibres inside of the cotton fibre, which makes the fabric soft, and gentle on skin that is sensitive, such as babies do.
With our Double Fully Combed Rompers, ours are exactly that, except that it goes through the process twice to ensure and uphold our standards of affordable quality for your amazing tot.
So get your rompers right away for only RM9.90 while we still have stock left!
Details
A new range of booties will be launch soon. Expected to be available in the month of May.
What's different about these booties? Well, it can 'stand' on its own.
Our ever basic cotton mitten and booties is still on sale. For just RM3.90 a pair, you can get it here
https://bit.ly/2GOo8Dp
What do you think will be the selling price? We will send 5 pairs, each pair per winner, of our existing booties for the closest answer. Just put your answers in the comment below.
--------------------------------------------------------------------------------------------------------------------------------------------------------
Pelbagai booties akan dilancarkan tidak lama lagi. Dijangka boleh didapati pada bulan Mei.
Apa yang berbeza mengenai booties ini? Nah, ia boleh 'berdiri' sendiri.
Kain kapas dan sarung kaki asas kami masih dijual. Untuk hanya RM3.90 pasangan, anda boleh mendapatkannya di sinihttps://bit.ly/2GOo8Dp
Apa yang anda fikir akan menjadi harga jualan? Kami akan menghantar 5 pasang, setiap pasang setiap pemenang, booties kami yang sedia ada untuk jawapan yang paling dekat. Hanya masukkan jawapan anda di dalam komen di bawah.