Details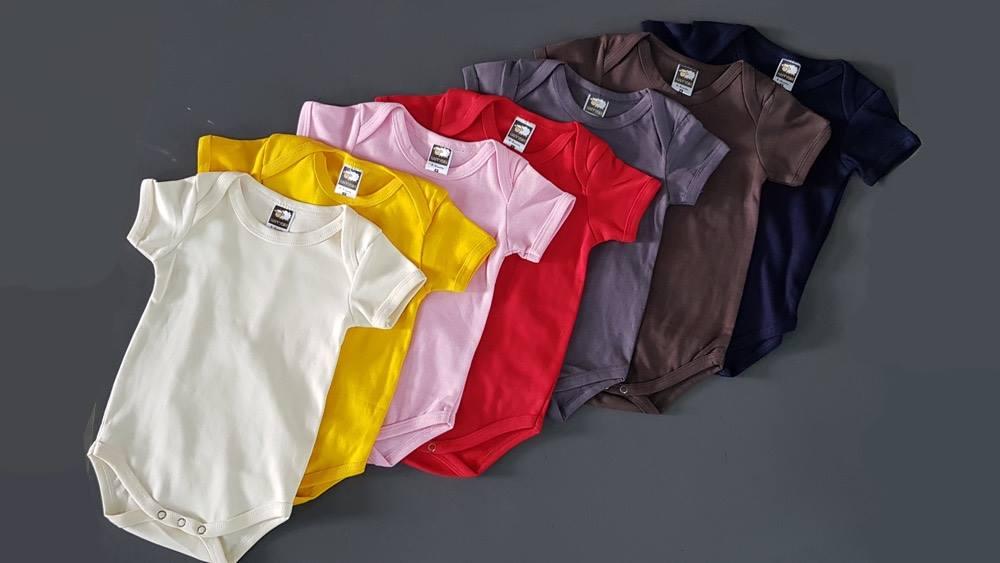 Happybiri Value Rompers are made from excess fabric. Sometimes we have extra fabric in our inventory. So we convert them into something useful, like baby rompers, and sell them at a very attractive price.
So these are not old or rotten products. These are just as good baby rompers sold at a price you will never find elsewhere.
Why are prices so low for the other products? It's because you are buying direct from factory.
What are you waiting for? It is only RM4.90!
https://bit.ly/2q5PACe
--------------------------------------------------------------------------------------------------------------------------------------------
Happybiri Value Rompers dibuat daripada kain yang berlebihan. Kadang-kadang kita mempunyai kain tambahan dalam inventori kami. Jadi kita mengubahnya menjadi sesuatu yang berguna, seperti rompers bayi, dan menjualnya pada harga yang sangat menarik.
Jadi ini bukan produk tua atau busuk. Ini sama seperti baju rompers bayi yang baik yang dijual pada harga yang anda tidak akan dapati di tempat lain.
Kenapa harga begitu rendah untuk produk lain? Ini kerana anda membeli dari kilang.
Apa yang anda tunggu? Ia hanya RM4.90!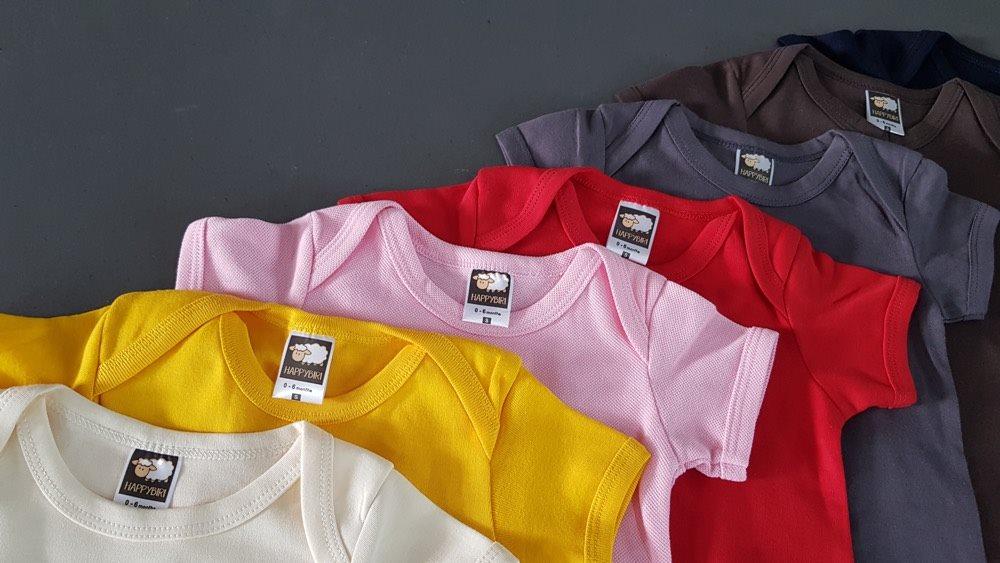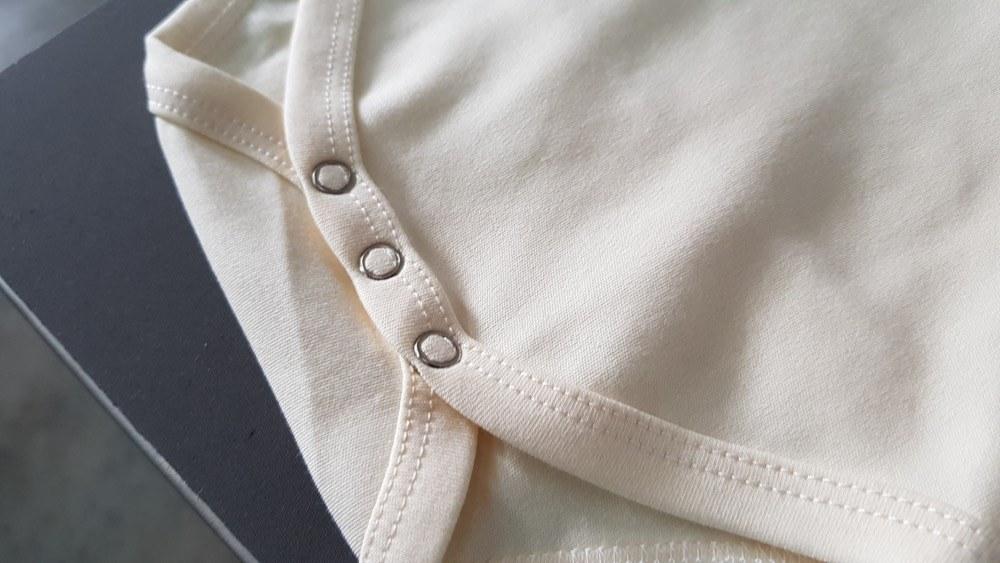 Details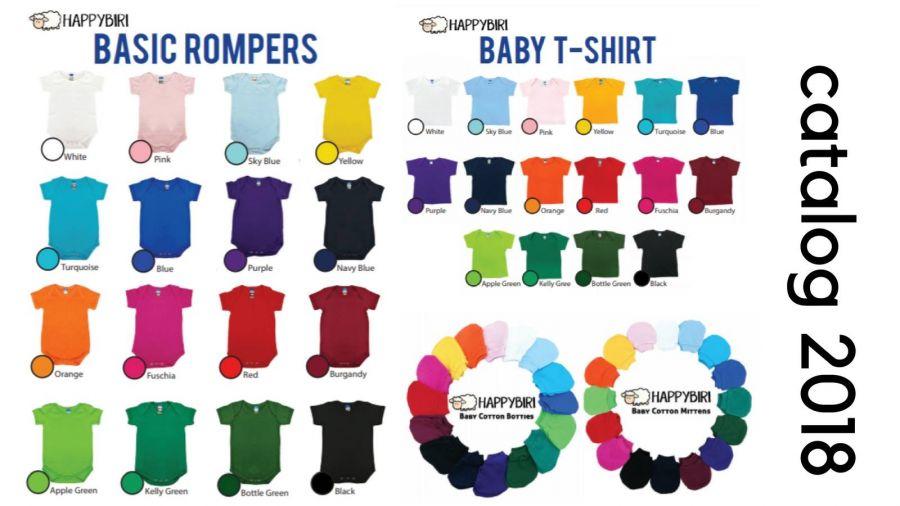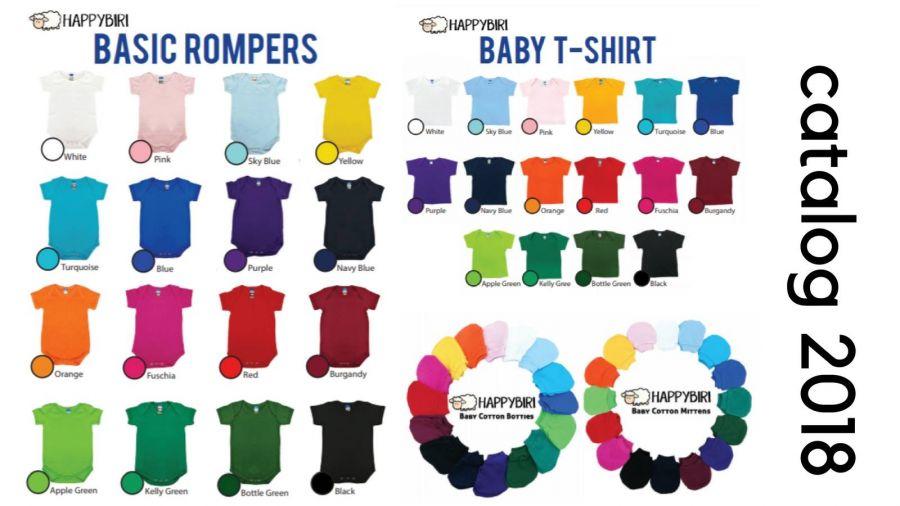 Happybiri 2018 Baby Apparel Catalog is now available for download.
There is no prices on this catalog, and feel free to use it for your marketing materials, social media or web postings.
Details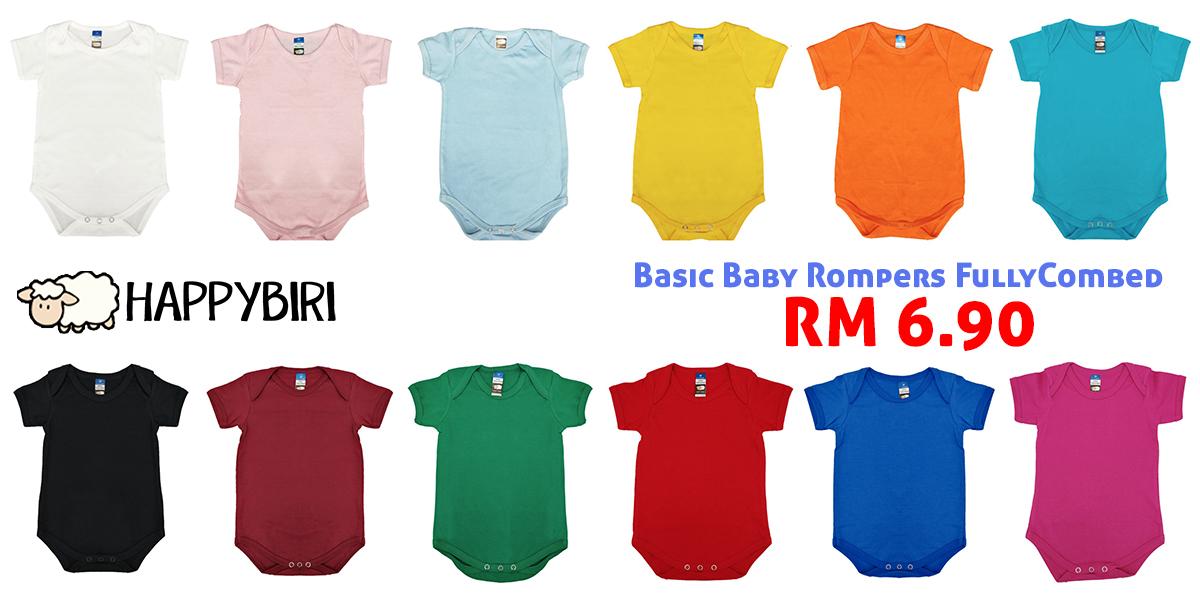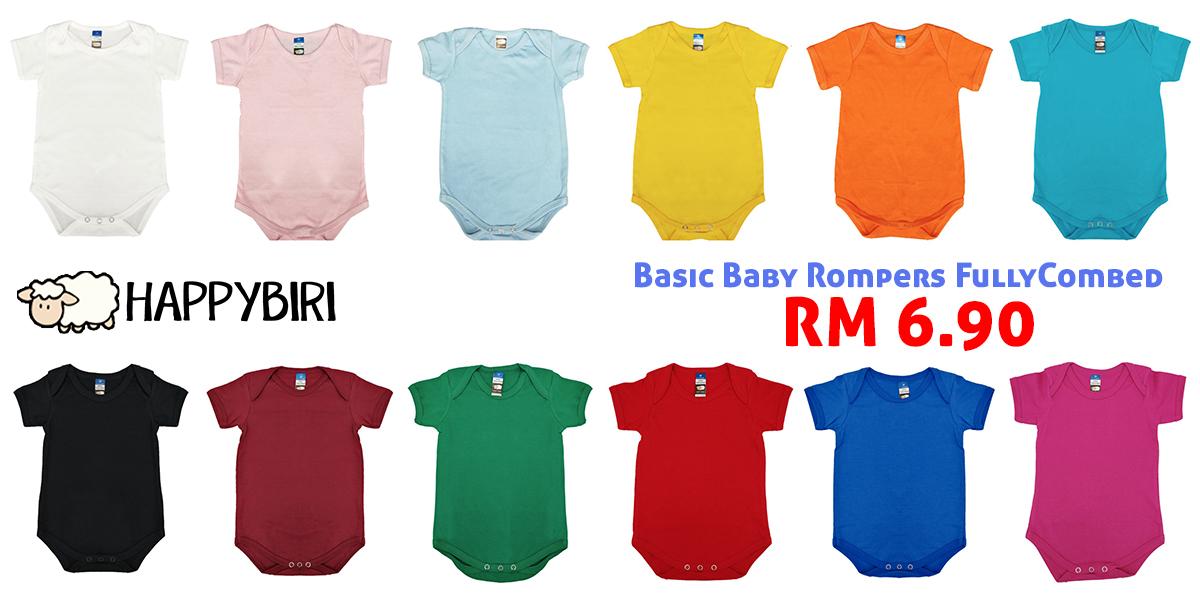 Hello there amazing people,
We've got a wonderful promotion for our Basic Fully Combed Baby Rompers at RM6.90 only!
HappyBiri's Fullycombed Rompers are made 100% with combed cotton.
What makes combed cotton different from the usual cotton?
In our production combing the cotton makes the yarn fibers thin, which makes the cotton softer, denser and stronger. It also removes any impurities such as dirt, seeds, and other short imperfect cotton fibers in the load to make sure only the best for your tot.
What makes it great?
Our Fully Combed Rompers are plush and gentle especially for sensitive skin, which is great for your bundle (or bundles) of joy when they're wondering around or taking a nap.
Besides the material, we've got plenty of colours for you to choose from our selection; such as cloud white, sky blue, blush pink, sunny yellow, royal purple, posh bottle green, etc.
So be sure to stop by the Happy Biri store and pick out a Fully Combed Romper for the spectacular price of RM6.90!
------------------------------------------------------------------------------------------------------------------------------------------------------------------------------------------
Hello orang yang hebat,
Kami mendapat banyak untuk barangan Bayi kami dengan harga RM6.90 ke atas !
Di HappyBiri kami Romper Fullycombed dibuat 100% dengan kapas disikat, tetapi apa yang membuat perbezaan yang anda tanya? Sama seperti nama tajuk, ia disikat!
Dalam pengeluaran kami menyikat kapas membuat gentian benang halus, yang membuat bahan lebih lembut, padat dan kuat. Ia juga menghilangkan sebarang kekotoran seperti kotoran, benih, dan gentian kapas yang lebih rendah dalam kumpulan yang memastikan hanya kualiti yang paling besar untuk keseronokan bundle anda.
Apa yang membuatkannya hebat?
Rompers Sepenuhnya Kami sangat mewah dan lembut terutama untuk kulit yang sensitif, yang sangat baik untuk bayi apabila mereka merangkak atau tidur.
Selain bahan, kami mempunyai pelbagai pilihan warna untuk dipilih; seperti salji putih, langit biru, balet merah jambu, cahaya matahari kuning, hijau epal segar, tengah malam hitam, ungu kerajaan, dan lain-lain
Oleh itu, pastikan anda berhenti dari kedai Happy Biri dan pilihlah Romper Sepenuhnya untuk harga yang menakjubkan iaitu RM6.90:
https://bit.ly/2G5MM2H
Details

Happy Biri Website Relaunch
Hello everyone!
Happy Biri's website is now relaunched, take a gander at our fantastic new layout!

What is Happy Biri?
Happy Biri is Malaysia's leading supplier of comfortably-soft blank baby rompers and clothes all given amazing affordable prices for you and your toddler. Our rompers are made entirely 100% fully combed cotton to ensure your precious child is all comfortable while napping or wandering around.
We're also broadening our design gallery so you can choose your own wonderful designs to be printed on your baby's clothes. It can be both personal use and for retail support if you're looking to be business savvy or start up a business.
Be sure to Like and Subscribe for more news and details!