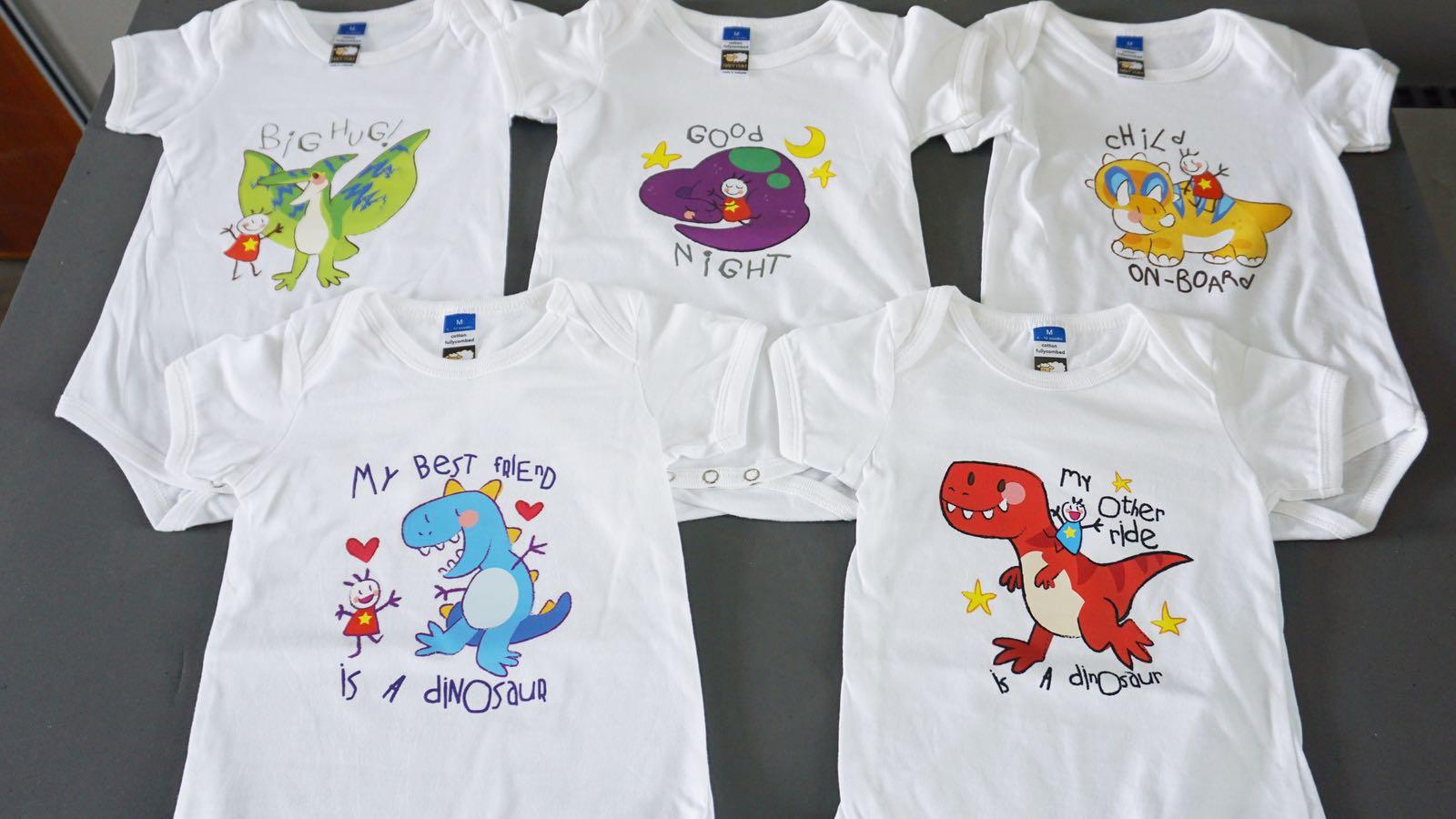 Hello!
We've got great news from our designers, that we've found 3 new friends to match up together with our other 2 buddy dinosaurs from the previous batch.
We now have 5 amazing dinosaur characters for both kids and babies. Pictured here on our basic fully combed white rompers.
We're now introducing from our Doodle Dinosaurs collection (from left to right):
Perry Pterodactyl, Debbie Diplodocus, Trina Triceratops, Alice Allosaurus, and Tony T-Rex!
They're always on an adventure and making new friends.
- The whole Doodle Dinosaur gang can be viewed and purchased here. Ready to go on an exciting excursion with your own little explorers. -