Hello everyone, hope you're having a roaring good day!
We've got exciting news for you. Our designers at HappyBiri just made some prehistorically fresh designs featuring, you guessed it; dinosaurs! Just in time for the upcoming Jurassic World movie launch and for dino lovers all around.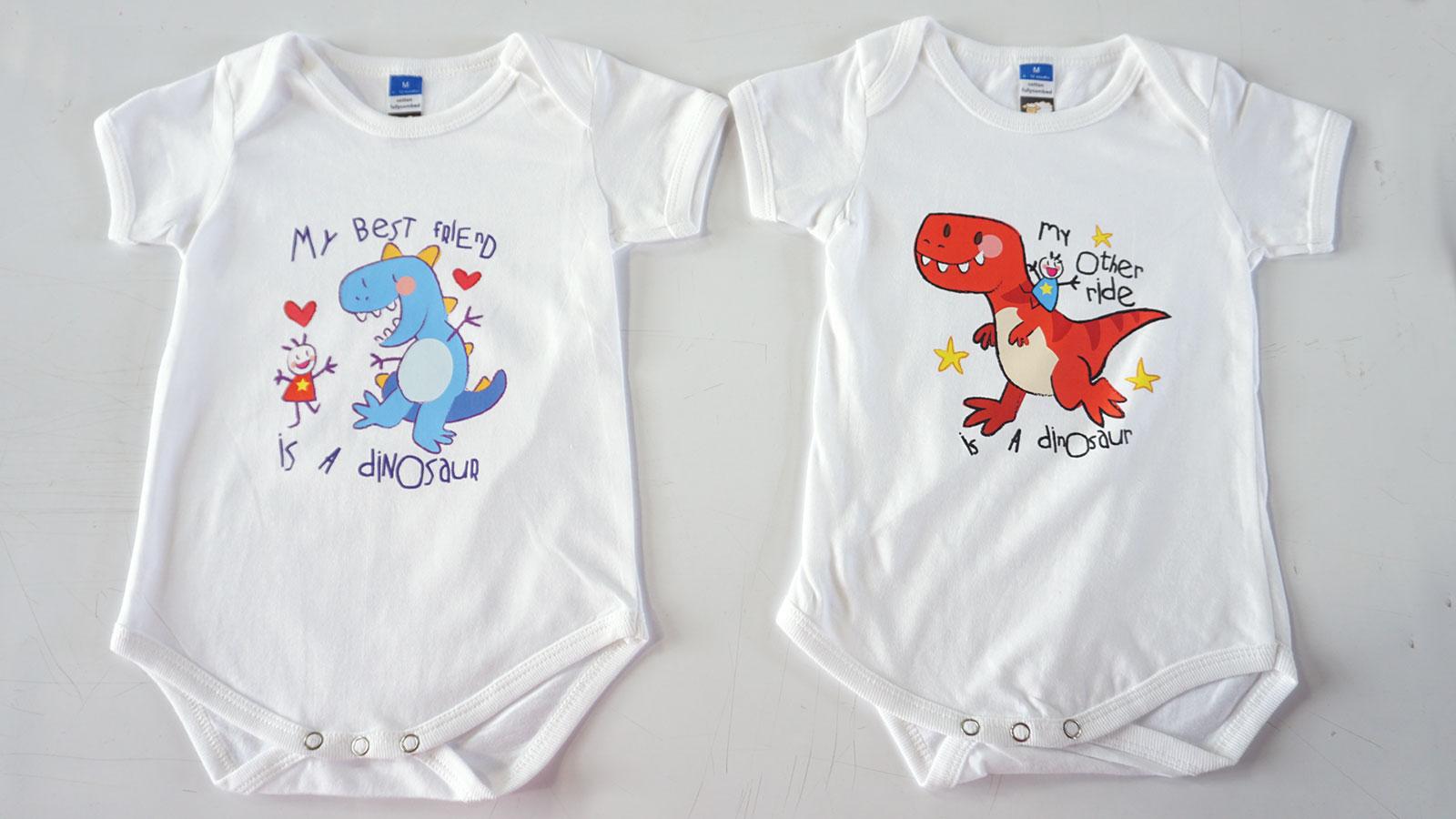 This is made using our HDV6 printing technique and is super easy to apply to your child's rompers or other clothes. Just iron it on to your clothes with the specified temperature, and you're ready to go!
- More designs and dinos are being discovered! Check out what we have unearthed right now in our Dinosaur Series section! -