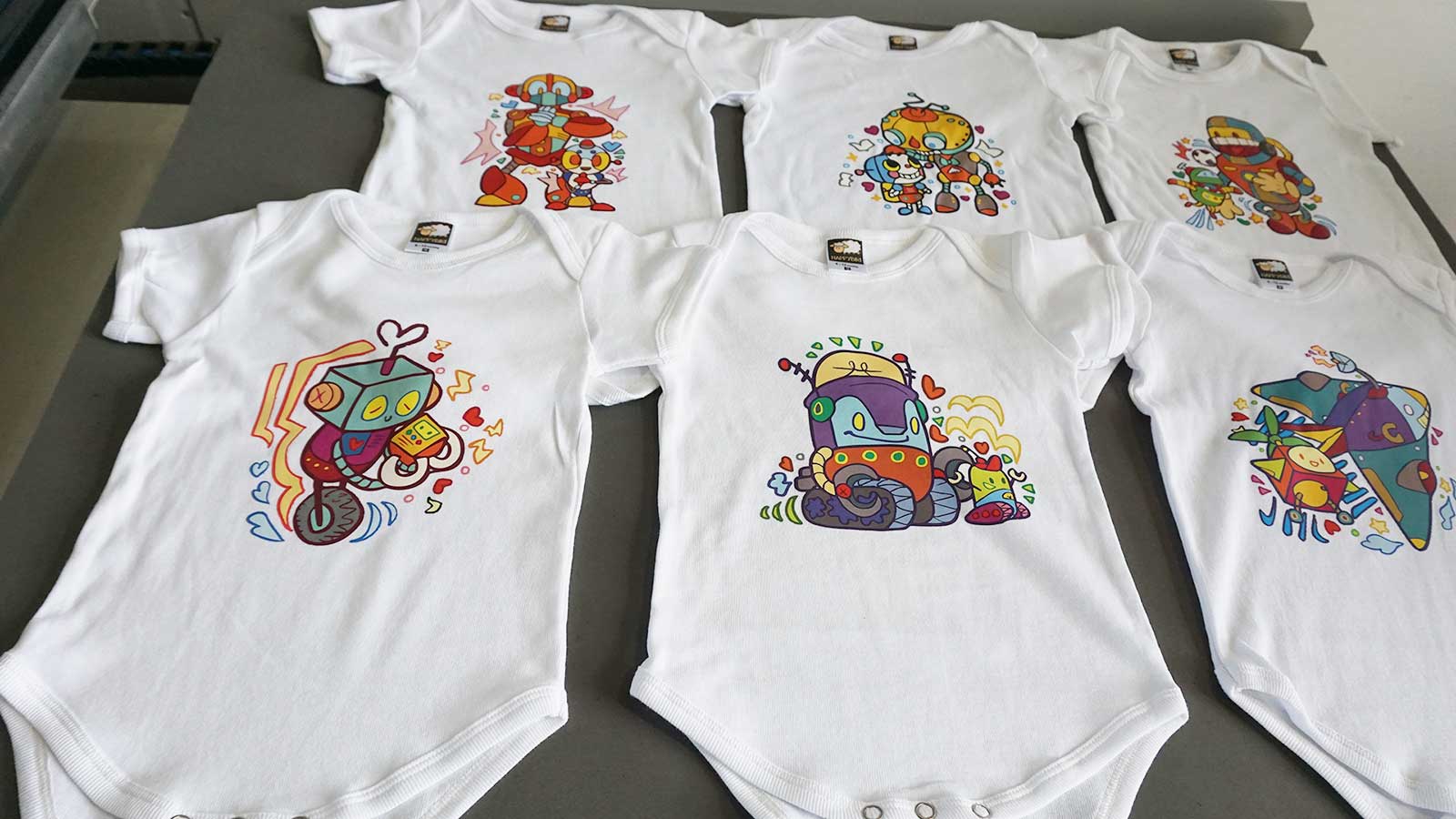 Beep boop, registering!... Target confirmed.
Location: HappyBiri
Items: New Robots Designer Baby Rompers
Time: Now
Hi everyone! We've got a new line of Designer Rompers fresh from out from our favorite designer at Happy Biri!
Introducing; Nut and Boltz Robot Family!
This was made using our HDV6 printing technique to ensure the tiniest details can be seen, and vibrant colours outstanding for any kids.
It comes in a mix pack of 6 amazing designs, so you can choose what you want on our baby rompers or kids t-shirts, or if you would prefer we sell each rompers individually so it'll be the perfect unique gift for your child or something else that is special.
It's very simple to apply our stickers. Just get an iron, and stick it on using heat. It'll be done in mere minutes.
Per Designer Romper RM12.90
For the sticker sheets RM 15.00